"It was a dark and stormy night, when an experiment in time travel went horribly awry... Quench Nearly was visiting his good friend Tyler Despres one evening, and discussing the pros and cons of the current music scene in Denver. After several beers and a marathon game of pogs, they realized music stopped being good right around 19 years ago. They cobbled together a time machine made of Spin Doctors CD's, slap bracelets, and several copies of the first season of Alf on VHS. They fueled it with twelve cans of Surge soda and hit the GO button..."

The Gin Doctors are a 4 piece award winning 90's band from Denver, CO. The members are Andrew Aranow (drums), James Morrison (Bass), Tyler Briskie (guitar, vocals, keys), and Jen Korte (guitar, vocals). After forming in 2013, the bands following and reputation quickly blew up and they became a favorite go to for their fans. Starting out playing whole albums from beloved bands like Pearl Jams "10", Green Days "Dookie", Weezers "Blue Album" and "Pinkerton," the band grew their catalogue to include anything and everything from the 90's. From Spice Girls to the Foo Fighters, from the Fugees to Jane's Addiction, they were a guaranteed party. The band reached local success quickly, winning Best Tribute Band of Denver 2015 and 2016 until the sudden loss of their friend and co-front man, Tyler Despres. After the unexpected and heart wrenching loss of Tyler, the band wasn't sure if they would continue. For his memorial, they invited their good friend, Jen Korte, to help front the band for what seemed to be their last show. After a year break, the fans and the band missed being together more than anything. They invited Jen to join the band and to revitalize the love and fun of The Gin Doctors. Since then, they have performed for thousands of people over the last year and a half and are currently booking their winter/spring calendar.

The Gin Doctors can play up to 4 hours, and are currently booking full 90's party themed nights. These nights include a 2-3 hour live band set and a dj, Skeena, to finish the night out with the best of 90's hip hop.
They are also available for private events, weddings, and live band karaoke sets.
Email us today for rates at gindoctors@gmail.com
​
Bands we tribute:
The Beastie Boys, 311, Fiona Apple, The Breeders, Smashing Pumpkins, Weezer, Foo Fighters, Fugees, Pearl Jam, Gin Blossoms, Third Eye Blind, Red Hot Chili Peppers, Live, Spaceho
g, Ace of Base, Everclear, Sublime, REM, The Spin Doctors, Ginuwine, Beck, Harvey Danger No Doubt, Radiohead, Garth Brooks, Oasis, The Cranberries, Fastball, Spice Girls, TLC, 4 Non Blondes, Backstreet Boys, Lit, Rancid, Blink 182, Sublime, Blackstreet, Tupac, Hole, Filter, Janes Addiction, Salt N Pepa, Butthole Surfers, Soundgarden, Toadies, Semisonic, Blind Melon, and MORE!

IN LOVING MEMORY OF TYLER DESPRES REST IN PEACE OUR BROTHER
Powered by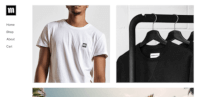 Create your own unique website with customizable templates.